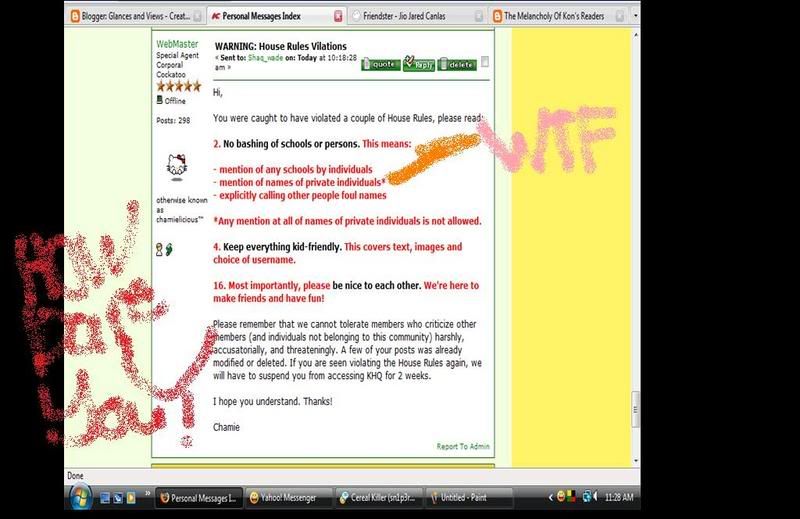 As you can see, this picture depicts the warning that I received from WebMaster, the Administrator of the KHQ Forum. Man, just because of a flame war against E6m, a stupid forum member, I got warned! C'mon! I just justified the fact that Skye simply did not deserve to be banned.

Man, I thought that I won't get warned at all but then, I logged in earlier and saw this damn message. Talk about being very strict. A note to the Administrator: We simply are doing our job in the forum. We are simply lessening the number of spammers in the forum. What a way to crash the pwnage that we've done.

So I have to be nice? This is seriously a WTF moment for me! Well, I just have to take things in stride and hopefully I won't be banned.