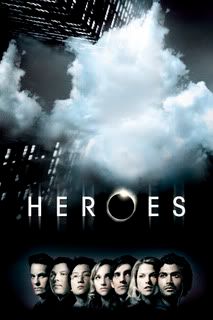 This show has been providing me the guilty pleasures lately. This

show is entitled "Heroes". The story of the show revolves around ordinary people who possess extraordinary powers. This is shown in Crime Suspense every Monday at 8:00 p.m.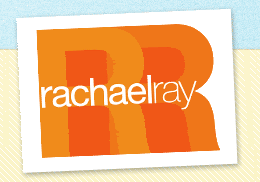 This is just a show that I really love. Seriously. The show is Rachel Ray. By the way, Rachel Ray is a good cook. She makes this 30-minute meals which my Mom tried and oh man, they really taste good. Rachel Ray's recipes are really nice and are really enticing. This show can be watched on the Lifestyle Channel at 5p.m.

NOW SOME OTHER THOUGHTS:
1. NBA Talk
The Cleveland Cavaliers lost to the San Antonio Spurs by the score of 76-85. The game was held in the AT&T Center in San Antonio, Texas. LeBron James was not at his best as the Spurs defense was simply too much for him. The bright spots for Cleveland were Daniel Gibson and Sasha Pavlovic. For the Spurs, it was the trio of Tim Duncan, Manuy Ginobili and Tony Parker of course. Spurs now lead the finals 1-0.

The Sonics have now hired their General Manager. The new manager is former Spurs Assistant GM, Sam Presti. The question mark remaining is that who will be the head coach of the Sonics?

The Orlando Magic have now hired Stan Van Gundy as their head coach. Apparently, Billy Donovan backed out of the deal due to some "undisclosed clauses."

2. WWE Talk
It's officially a week away before the Draft Day approaches. I predict that Teddy Long might move to ECW to book the ECW's shows which have been a mess as of late. Then the new G.M of Smackdown would be Vicki Guerrero. Recently, the plans have been that Vicki Guerrero would be a protogé of Teddy Long then once Draft Day approaches, she will be the new Smackdown G.M. It's official that Chris Benoit would be a Raw wrestler once the Draft starts.

Some Raw results:
Candice Michelle & Cryme Time def. Melina, Kenny Dykstra & Johnny Nitro
Intercontinental Champion Santino Marella def. Chris Masters
Randy Orton def. Ric Flair
Carlito def. Torrie Wilson
Lance Cade & Trevor Murdoch def. World Tag Team Champions The Hardys (new champions)
WWE Champion John Cena def. The Great Khali and Umaga (Triple Threat Match)
Well it's obvious that we have new tag champs. I'm still thinking about their plans for the Hardys. Just watch the Raw episode on Jack TV later. Most of this matches happened due to Mr. McMahon's brain work.

3. Time Check: It's 2:17 a.m now. I'm still awake because I slept from 10 pm to 1am. Now, I can't sleep so I decided to do some blogging and other online stuff.

Savvy?