T

he message is loud and clear. Why the hell did you say that? It's much like you are saying that I have not did that thing but in fact, I did already. Dude, I was somehow offended that you said that. Your brought up the topic in the first place so what I did was react to that trashy topic. Case closed.

Just ate my dinner and I was freaking happy. I ate carbonara and it was delicious. Eating pasta with white sauce and bacon was a good moment for this day. I also played hoops and finally, after four straight days of playing, my legs gave up and I had a difficulty walking up the stairs thanks to my aching knees.

I watched again the movie Man of the Year last night. The movie stars Robin Williams as comedian Tom Dobbs. It is a good movie and I think that the leaders of this country must watch it. The movie does have strong points about how leaders run the country and the way Tom Dobbs handled the political pressure was awesome. Just watch it and you'll get what I mean.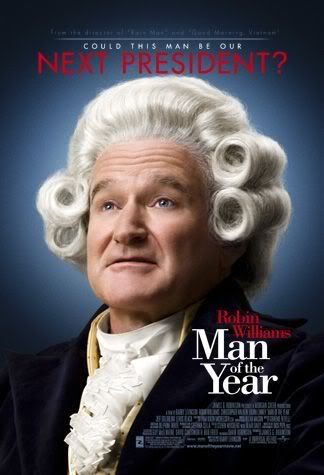 Monday is coming and I am not excited about it. Seriously, I still want to rest. Anyway, playing billiards in the house was fun. Mah gawd, I suck at it but still, it provides me fun and by the time that classes are over, I might invite some of my friends for some summer fun.

BTW, I almost forgot but thanks to Ate Kams and Rigger for helping me in the images of this blog. Thank you also to Chiel and Trish for giving some comments about this blog in the chat box section of this blog.

The upcoming JS Promenade is on February 22 already and I don't have any plans on coming. However, if some intervention happens, then I might change my decision about the upcoming promenade.

As I am typing this entry, Novak Djokovic of Serbia is winning in the Australia Open Final against unseeded Jo-Wilfried Tsonga. Both guys were not expected to make it to the Final. But unexpectedly, World Number One Roger Federer lost to Djokovic in an exhilarating semifinal while Nadal lost to Tsonga. Whoever wins the Australian Open Final is really deserving if you are to ask me.

Expect the new images for my blog to appear later and just comment about them in my chat box found in the left side of this blog. Anyway, this is it and have a nice Sunday evening.

Savvy?